Adulting — Lesson 207
The World Is A Risky Place
Students match vocabulary terms and defitions using the 'Automobile Vocabulary Insurance' worksheet.
What Students Learn
What is risk?
Common risks faced in life
What happens if you don't have insurance? (legal issues, costs, etc.)
How contracts and insurance can be used to protect yourself and your business
Suggested Time
Preview and Episode Viewing: 45 minutes
Activity 1: 20 minutes
BK Hosts: Calculated Risk
Lessons in Adulting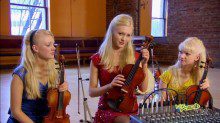 Episode 403
Make sure your next big purchase is B.R.O.W.N. - you'll want to understand these important steps for your next purchase decision, whether it's the latest computer, a new smart phone, or a car. You...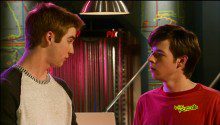 Episode 125
What's on your stub, bub? The Biz Kid$ use a modern American pay stub to explain all the deductions on your paycheck. From social security to workman's compensation to the 401(k) plans of...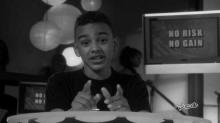 Episode 207
The World Is A Risky Place
Taking risks in life is important, but you want to be smart about those risks. Learn about liability, contracts, and insurance, and how having these in place can protect your business, your assets,...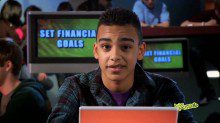 Episode 302
Find out how to avoid common money mistakes such as overspending, too much debt, lack of planning, or no emergency fund.  Learn the importance of setting financial goals and having a good plan.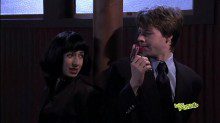 Episode 303
Whether you're facing good times or tough times, it's important to know how to get the best value for your money. Discover tips for stretching your dollars.  Meet a teen who repairs broken Xboxes...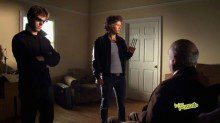 Episode 503
Check out this kid's guide to the true cost of cutting the cord and being independent. This episode takes you through it all — budgeting, roommates, finding a place, and learning about all the...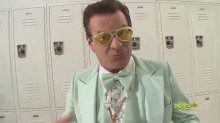 Episode 504
….of advertisers, that is. Kids and teens are subjected to thousands of commercial messages every day. This episode helps you recognize when you are being targeted, how to resist manipulation, and...