Credit & Debt — Lesson 402
Debt: The Good, The Bad & The Ugly
Students roll play borrowers, collection agencies, and credit councellors.  They also create a budget and a spending journal, and track monthly expenditures to see how close they get to their budget.
What Students Learn
The difference between good debt and bad debt
How to avoid getting into debt
Several ways to get out of debt
Suggested Time
Preview and Episode Viewing: 45 minutes
Activity 1: 30 minutes
Activity 2: 15 minutes in class then self-assessment over one month
Young Entrepreneur: Radio Girl
Clips for this Lesson
Lessons in Credit & Debt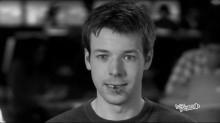 Lesson
Debt: The Good, The Bad & The Ugly
What Students Learn
It's easy to spend more than you make. Learn how to avoid the pitfalls of overspending and meet a few entrepreneurs who didn't.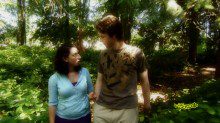 Lesson
What Students Learn
Your credit score could impact getting into college, landing a job, or renting an apartment. Learn how to build good credit and what happens when you don't.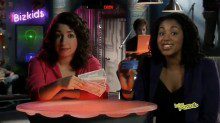 Lesson
What Students Learn
What's the difference between cash and credit? Learn the pros and cons to using your own money versus someone else's.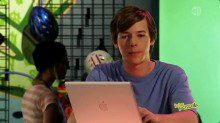 Lesson
What Students Learn
Don't live on borrowed time. Learn how employers, insurers, colleges, etc. use credit scores to make major decisions that affect your future.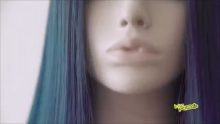 Lesson
What Students Learn
Biz Kid$ demystifies the process of getting a credit card, how to use it correctly, and explains terms like credit score and APR.