Saving & Investing — Lesson 204
Financial Institutions - All The Same?
Students create their own questions about stocks, bonds, and commodities.  They then break into two teams and have a contest on who knows the most about financial institutions.  With the second activity students partner up and use the newspaper to pick four stocks.  They then track those stocks for a month to see if they increase or decrease in value.
What Students Learn
What types of financial institutions are avaialble for keeping your money?
What types of services do financial institutions provide?
What is the FDIC (Federal Deposit Insurance Corporation) and the NCUA (National Credit Union Association)
Suggested Time
Preview and Episode Viewing: 45 minutes
Activity 1: 30-45 minutes
Activity 2: 30 minutes
Young Entrepreneurs: Pink Polka Dot Guild
Lessons in Saving & Investing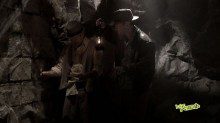 Episode 404
Have you ever tried to read the financial pages in the newspaper or understand the bottom of the TV screen financial ticker? It's almost like reading the sports page with its own set of stats. Biz...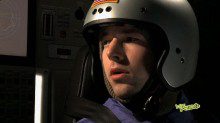 Episode 406
It is possible! If you start early and save consistently, you'll take advantage of the power of compound interest. You can make a million by working hard, spending less than you earn, and by saving,...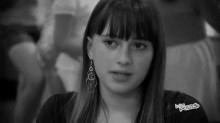 Episode 204
Financial Institutions – All The Same?
Not all financial institutions are created equal -- so which one's right for you?  Learn about the services offered by different institutions including banks, credit unions, investment houses, stock...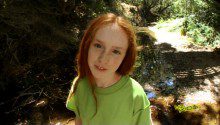 Episode 118
You'll learn along with the Biz Kid$ about the power of starting a savings plan early in life. You'll also discover various savings and investing options available to young people. See what a pro...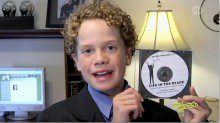 Episode 121
Kids and bulls and bears, oh my! The Biz Kid$ examine stocks, bonds, commodities, and the markets where each of them are traded. You'll discover various ways young people can get involved with the...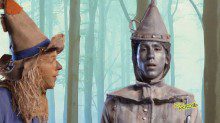 Episode 511
Congratulations - you have a windfall! Now what? Take a look at some investment alternatives and how to evaluate them based on time, risk, and rate of return. Meet several young entrepreneurs who...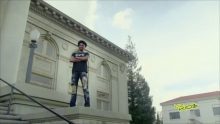 Episode 601
Most people say 'yes' even though their actions say 'no'. Don't be one of those people! Biz Kid$ will show you how you can develop your MDM (Million Dollar Mindset), maximize saving strategies, and...