We all have dream jobs. Perhaps you want to be an astronaut, or a movie star, or the President of the United States. Chances are, when you dream about the career you wish you had, you think it's impossible. But what if that dream job is closer than you think?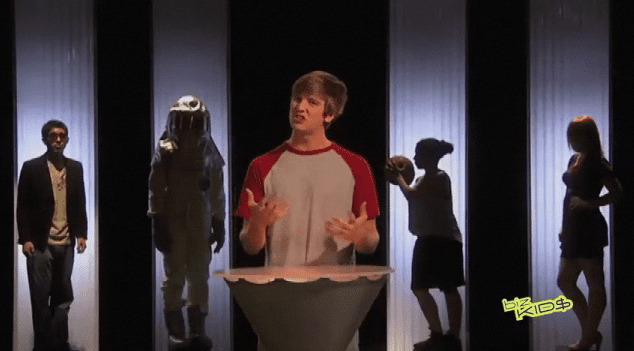 What we often fail to realize is that, in every industry, there are jobs that no one thinks about. We call these "hidden careers." Your stepping stone into the music industry, for example, could be by operating the sound board or driving a tour bus for a major rock group.
See if you can guess who the following famous people are. Here's a clue: they all started out in less-than-glamorous jobs. (For answers, see below.)
This man was a glove and necktie salesman who decided to start designing his own ties and selling them to Wall Street bankers.
This person tarted out as an assistant video coordinator for the Denver Nuggetts. Now, he's the head coach of a major NBA team.
This woman was a casting director for an NBC sitcom. Now, she's one of the show's stars.
Listen up, Biz Kids: your dream job doesn't have to just be a dream! Do some research and find out how you can get your foot in the door in the industry of your choosing. And remember us when you are orbiting the Earth in your spaceship!
For more on those unlikely stepping stones, check out clips from the Biz Kid$ episode, "Hidden Careers."
Quiz Answers:
Ralph Lauren
Mike Brown, LA Lakers
Phyllis Smith, The Office