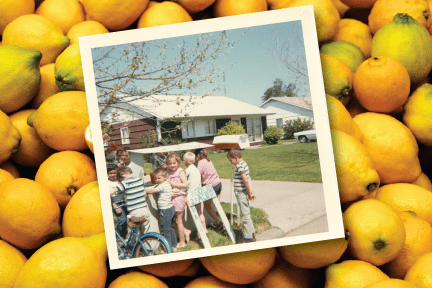 Most of us have a similar reaction when passing a lemonade stand run by adorable children: a smile, and chuckle and if time allows, a show of support. But that's not everybody. Apparently not on that list: exhibitors at the Denver Art Festival, who called the police upon seeing kids selling lemonade without a permit.
When the police arrived, the kids were told they would need three separate permits to operate, totaling a whopping $100 per day.
Finally, cooler heads are prevailing. The state legislature is considering a bill that would give kids a pass when it comes to permits. The Denver City Council already went to bat for the young entrepreneurs, approving an ordinance that allows kids to be kids without red tape.
Even the Senator appears to be onboard: "Currently the law poses a distinct possibility of criminal and civil penalty to children who are participating in childhood activities such as operating a lemonade stand, or shoveling snow, doing lawn-mowing, or running a bake sale," she said. Senate Bill 103 will correct this problem by allowing minors to explore their entrepreneur sides by removing the red tape."
A win for kid entrepreneurs appears to be on the horizon.
In the meantime, young entrepreneurs of Denver can play our Dollar-a-Glass game for free. No permits required.