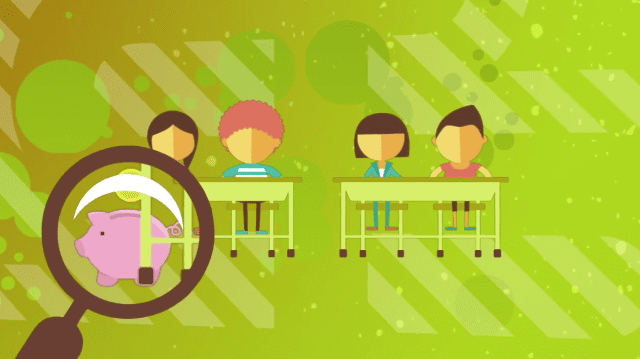 You made it, teachers! For many parts of the country, Mid-May represents the final few weeks of class. For students, this is synonymous with restlessness, which poses a real challenge to educators. How can you continue to impart knowledge to students who want nothing to do with sitting still? How can you capture the attention of kids already occupied with daydreams of summer trips, lemonade stands, and cannon balls into the neighborhood swimming pool?
Well, we have an idea. We partnered wth the Horizon Credit Union to create an interactive, dynamic, and engaging activity for schools called the Biz Kid$ Piggy Bank Hunt. The game uses Biz Kid$ clips, worksheets, and activities to guide students through an adventure in financial literacy.
Here's the overview:
The Piggy Bank Treasure Hunt has students solving clues over a six-week period, to find the Biz Pig, hidden in a secret location on school grounds. Students solve clues related to financial literacy, and view online video clips from the Biz Kid$ TV series, a national public TV series that teaches kids about money and business. Together, a lead educator and a credit union representative collaborate to execute this plan, by hiding the clues and the Biz Pig. The first student to successfully complete all of the steps in the treasure hunt and and the Biz Pig will be awarded a prize. 
Ready to download the Piggy Bank Hunt activity packet? It's free, and it's available from our website here.
Want to learn more? Check out our "Did You Know?" video below!