See if this challenge feels familiar: you have an invention that your family and friends are encouraging you to create, but there's a problem: you need some cash to create it. And you're a teenager. You don't have any credit, and your resources are limited.
What can you do? Well, one option that you have is called "crowdfunding."
What is crowdfunding? Crowdfunding is the process by which entrepreneurs can raise funds for their idea from their future customers. Customers agree to pay now for a product that they'll receive in the future. The buyers get to be among the very first to have a cutting-edge product, and the sellers get to make the idea that's been keeping them up at night.
Kickstarter was one of the first websites to promote this kind of funding. Its most famous campaign was for a watch called Pebble that linked to smartphones (before Apple made it mainstream). It raised more than $10 million from 68,000 people.
Indiegogo, another crowdfunding platform, just released a study of more than 100,000 crowdfunded campaigns. Check out their "7 key stats" here.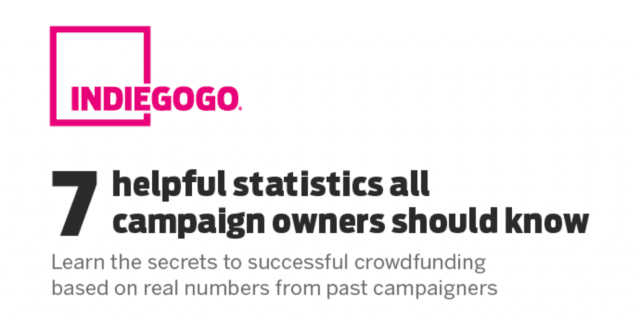 Your access to crowdfunding is a product of good timing. Sites like Kickstarter and Indiegogo didn't exist a generation ago. The opportunity to raise funds from your future customers is revolutionary, and it's an opportunity that is yours for the taking.
Did we just eliminate one of your excuses for not starting that business? Sorry, not sorry.