"A FICO score above 700 is required."
"We reserve the right to perform a credit check."
"Excellent credit required." 
How often do you hear statements like this? Do they leave you scratching your head? What is a credit score, anyway, and how does it affect you as a Biz Kid? This week, we're inviting you into the Biz Kid$ classroom for Credit Scores 101.
What is a Credit Score?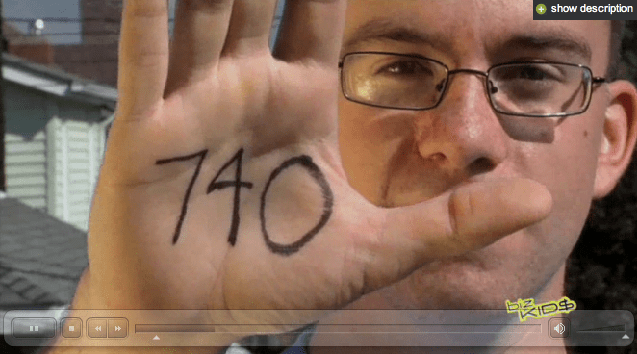 A credit score is a number, ranging from 300 to 850, that scores your responsibility with borrowed money, or credit.  The number is determined by credit reporting agencies, companies that receive information on your debts from the lenders. FICO, which stands for Fair Isaac Company, is the most commonly used agency.
 How does my credit score affect me?
Your credit score is used more widely than you probably think. Every time you ask for a line of credit—a loan, a credit card, a mortgage, etc.—your credit score will be looked up. Additionally, employers can even look into your credit history before offering you a job. This means that a decision you made about credit in your teens will affect you for years. One late credit card payment, for example, can drastically hurt your credit score, a mistake that will take years of responsible spending to correct.
 What can I do now to ensure that I have a healthy credit score?
Time is on your side if you take your responsibility seriously. By keeping every account that is in your name in good standing, you will begin to develop a healthy credit score. If you get a credit card for gas when you begin driving, for example, and make your payments on time, your credit history will reflect your good financial behavior. Even your library account can enter your credit history if you let a late fee go unpaid, so be careful and be responsible.
Want to learn more about credit? Check out the Biz Kid$ episode, "How Credit Affects Your Life."