What happens when two young lacrosse players live in a community without a lacrosse store? Well if those two young people are Biz Kids, they start one. That's just what happened when Malik and Micah, 13- and 10-year old lacrosse-playing entrepreneurs from the Atlanta area, saw a need in their local marketplace.
The two brothers started LaxLik (a combination of Lacrosse and Malik), a business that strings lacrosse sticks, and delivers them to customers faster than anyone else in the area. The boys' mother says that their entrepreneurialism has allowed them to play a sport that would otherwise be too expensive to participate in. Plus, a portion of their proceeds are donated to a nonprofit called Fields of Growth, which teaches underprivileged youth to play lacrosse. (Below, Malik sends his old lacrosse equipment to the nonprofit.)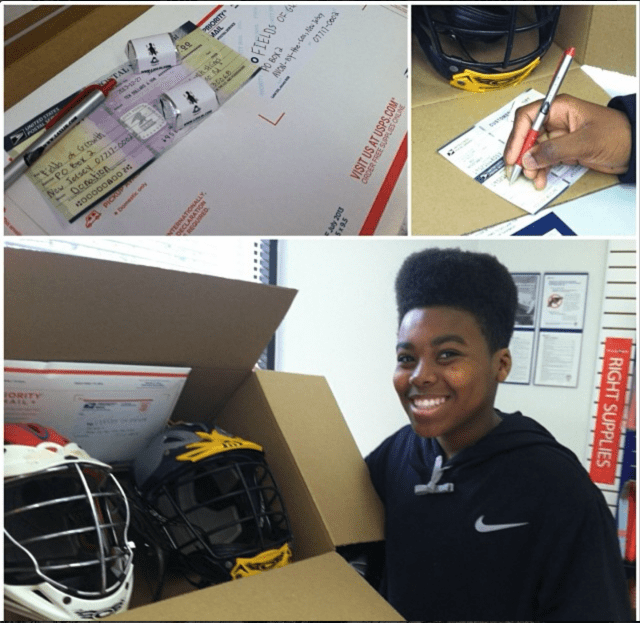 LaxLik is thriving, garnering the attention of Major League lacrosse players like Kyle Harrison and Jovan Miller, and attracting over 700 followers on Instagram.
What can we learn from this, Biz Kids? There are two ways to look at a problem: as an inconvenience, or as an opportunity. Malik and Micah saw the lack of lacrosse gear in their community as an opportunity, and now they're running a successful business. Way to go, Biz Kids Malik and Micah!
LaxLik on Twitter: @laxlik_strings