What comes to mind when you think of a family-run business? Kitchen table meetings? Homemade lunches? Father/son arguments over strategy? How about $146 billion in revenue and a brand that's recognized around the world?
If that didn't come to your mind immediately, it should have. We're talking about Ford, one of the strongest car brands in the world, and a family-run business since its inception. Ford's Executive Chairman is Bill Ford, great-grandson of Henry Ford, the company's founder and the man responsible for putting a car in every American's garage.
This year, Ford will begin manufacturing the aluminum-bodied F-150 line at the same plant where his great-grandfather began making Model A's almost 90 years ago. (Read all about it here.)
This transition exemplifies the opportunities a family business provides. Ford is able to advance with the technological breakthroughs envisioned through the fresh perspective of a great-grandson while building on the foundation laid by the founder. Bill Ford had the benefit of a front-row seat to the lessons, challenges, and breakthroughs his family experienced and discovered over the last 90 years, while being sensitive to the changing demands and capabilities of his generation.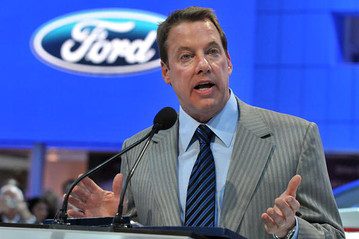 Family businesses are unique in both the opportunities and the challenges they present. We have entire episode dedicated to family businesses. Check it out and tell us about your own experiences in working for or doing business with a family-run business!
Watch Episode 513, "All in the Family"