A decade ago, Hannah Sternberg was just your average 10-year-old with her own cash register and a love for the show Extreme Couponing. Okay, maybe not so average after all.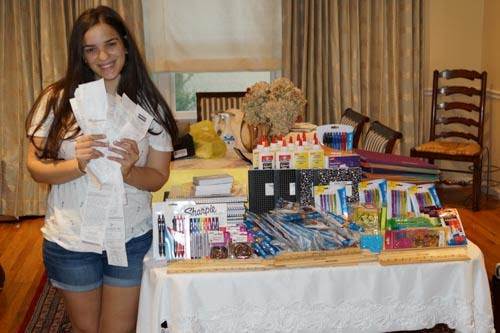 Hannah took a page from the show's frugal stars and began clipping coupons herself. But she didn't just hoard items she didn't need. She donated them to people who did. Ten years later, she's established a nonprofit based on her combination of philanthropy and frugality.
  Photo by 
Hannah Sternberg
The charity, Our Coupons Care, has donated $110,000 in products to date to hospitals and schools. Well done, Hannah!
Read more about Hannah's story at The Today Show.
Looking for even more frugal inspiration? Couponing kids are more common than you might think. We featured an equally ambitious "Coupon Girl" in Season Five of Biz Kid$ in a profile that you'll have to see to believe: